BEAT GEORGIA HEAT WITH HYDROFACIAL
Georgia is known for its awful humidity, which takes quite a toll on a person's skin. What many people don't know is that a hydration treatment can dramatically help combat this problem. Let's talk about the Hydrofacial and how it can benefit your skin. You can also visit our store for products that can help.
We make every effort to maintain our skin clean, healthy, and youthful-looking, but the environment has a significant impact on how our skin looks and feels. It's true that hot weather with a lot of humidity may make life difficult. It can even dehydrate you while making you feel hot and lethargic. But Georgia humidity also has another drawback: the damage it may do to your skin. The impact of humidity on your skin can be really depressing even if you drink plenty of water.
How do Heat and Humidity affect the skin?
Humid weather means that there is a lot of moisture – or water vapor – in the air. The moist air adheres to your skin and prevents sweat from evaporating. High humidity levels also cause your skin to produce more oil, so the sweat that remains on your face is also bringing oil and bacteria into your pores, clogging them. What results from blocked pores? That is correct! Acne. In order to avoid both blemishes and the scars that they leave behind, it's important to start frequently cleansing up those pores as the weather gets hot and muggy.
How Hydrofacial Combats the effects of humidity?
It goes without saying that regular facials should be a part of your continuing skincare regimen because they are so good for your skin. But the Hydrofacial functions somewhat differently from regular facials—and, dare we say, better. An extraction tool is used in the procedure to extract oil and dirt from the skin. The skin is then treated with a serum that hydrates by infusing a customized serum that is based on your type of skin. The skin will be healthier and cleaner after doing this.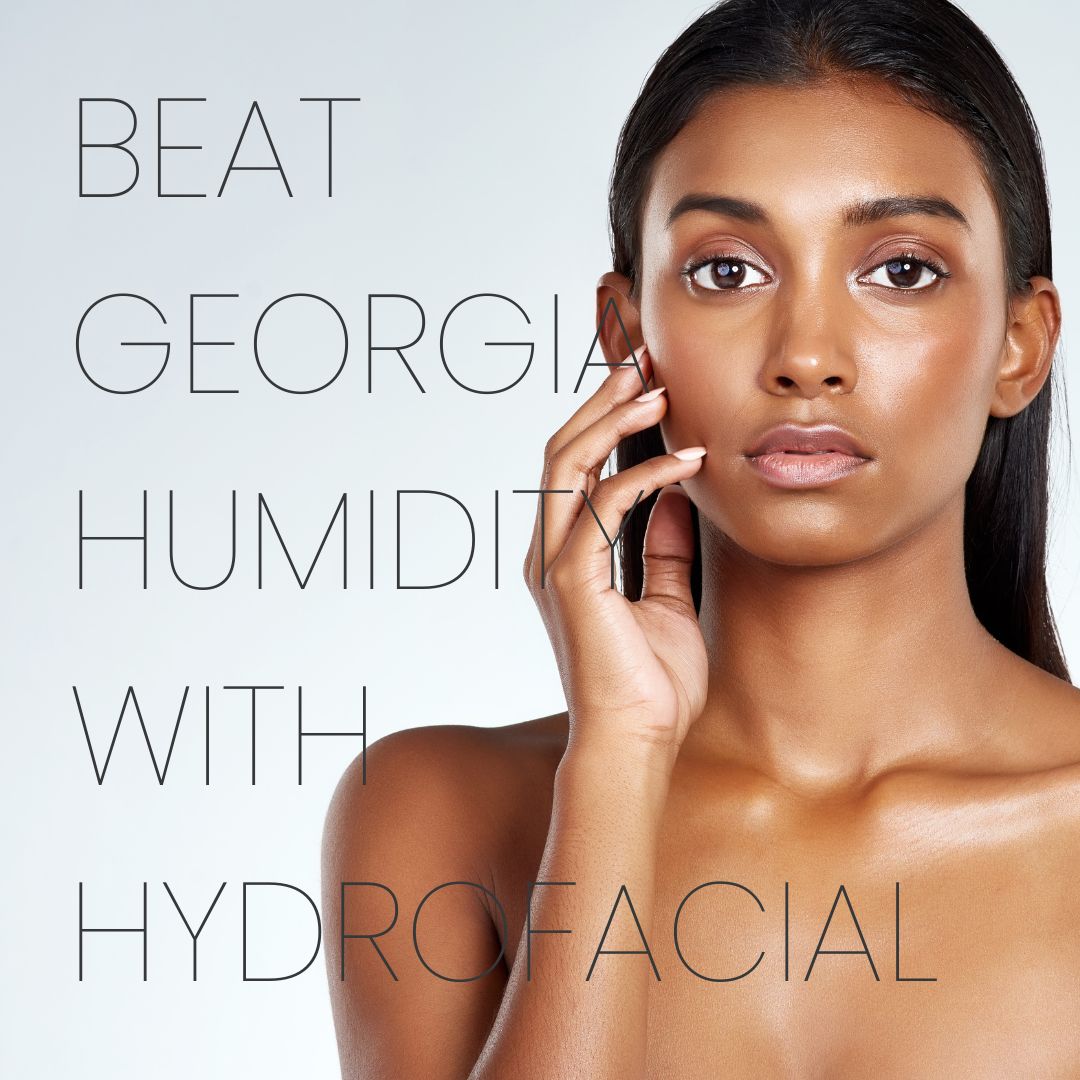 Benefits of Hydrofacial over other facials?
You might wonder why you should choose a Hydrofacial over other spa facials. A typical treatment uses products like moisturizing face masks to cleanse, exfoliate, relax, and protect the skin. But with Hydrofacials, the procedure is more relaxing and the pore extractions are more thorough, leaving the skin even more clear than with a standard facial.
In addition to washing and moisturizing, a Hydrofacial has additional advantages, such as:
💧 Exfoliation to get rid of dead skin
💧 Increasing the skin's general tone
💧Increasing blood flow
💧 Increasing collagen and elastin synthesis
💧 Skin tightening and firming
💧 Minimizing the visibility of wrinkles
💧 Lighening dark circles and scars
Other Cosmetic Treatments to Counteract the Effects of Humid Georgia Summers
Summer in Warner Robins, Georgia can be unbearable. Regular Hydrofacials can help combat the effects of the sun, heat, and humidity, but Southern Aesthetics also offers some other wonderful skin treatments that you can combine with your new go-to facial. Check out our Accell Moisturizing Kit that works well with our Hydrofacial.
Reverse signs of sun damage with Microneedling
Are sunspots or early wrinkles making you unhappy? Your damaged skin can be repaired by microneedling. It starts your skin's healing process by puncturing it with microscopic needles, introducing radiofrequency waves, and creating "microwounds." Your skin will appear clearer and younger as new skin is created and collagen production is boosted.
Get rid of dead skin with a Chemical Peel
A chemical peel would be the "reset" button for your skin if there ever was one. Sun damage can be effectively addressed with this facial treatment. Your face's skin is chemically blistered by the procedure, and the blistered skin ultimately peels away to show new skin beneath. After a chemical peel, the healing process may take up to two weeks, but your skin will look younger, healthier, and more radiant.
Cool Laser Therapy for damaged skin and wrinkles
For mild to moderate acne scars, wrinkles, and other damage from the Georgia sun, there is a very contemporary and non-invasive technique. In essence, Cool Laser Therapy heats up a certain area of skin without causing any harm to your skin tissue. In order to address scars, lines, and wrinkles brought on by heat, humidity, and UV rays, the heat encourages the formation of collagen.
Ready to combat the negative effects HUMIDITY HAS ON YOUR SKIN?
If you are worried about acne brought on by high humidity, sun-damaged skin, or fine lines and wrinkles, Southern Aesthetics in Warner Robins, Georgia, is here to assist. Call us or make an appointment right away to talk about the skin-restoring procedures that might be best for you.