Smooth, Bright,
Clear Skin
in 7 Days
Instantly smooth out fine lines and wrinkles, as well as, quickly fade scars while reducing the appearance of large pores, rough texture and hyperpigmentation.
SUPPORT
Phone: 478 333 1428
contactus@sa-skin.com
WORK TIME
Tue to Sat: 9:00 am — 5:00 pm
Sun to Mon: Closed
ADDRESS
101 Willie Lee Pkwy
Warner Robins, GA 31088
This is a great anti-aging treatment for patients who want to look younger without any surgery. 
Chemical peels can lighten skin and help you get glowing, fresh and youthful-looking skin.
Improve Skin Tone & Texture
Be amazed with the improvement in the look and feel with a brighter and clearer skin.
Reduce Acne & Acne Scarring
You'll notice a significant reduction in acne, and your skin will have a more even tone.
Imagine getting back the smooth, youthful appearance you had years ago. We can help you look and feel like a brand new you!
Look Younger
In Just 7 Days
I had a chemical peel done by Christina and I am beyond impressed with the results! My skin looks more radiant, brighter and my skin tone is evening out. It's only been a few days since my peel, but I'm already hooked on this place! I highly highly recommend!!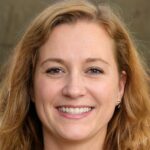 Amazing results! I came with a friend to southern aesthetic clinic and she kindly had a consultation with me. She was so informative and understood exactly what I wanted! I've had Botox, filler and a chemical peel. Amazing results! She is so sweet and makes you feel completely comfortable. I would highly recommend, I will never go anywhere else!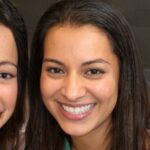 I have been going to Southern Aesthetics since they opened. I have had chemical peels, microdermabrasion, and facials and each treatment has been relaxing and effective. The staff is polite, friendly, helpful and accommodating. I look forward to my appointments and knowing that when I leave my skin will be glowing.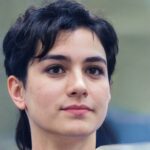 I have had an amazing experience here! I live in Charlotte but wanted to get a chemical peel while visiting Atlanta. The staff were very nice and accommodating. My peels have been great and my skin is looking better! I highly recommend Southern Aesthetics 🙂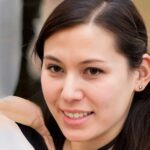 The staff was very welcoming and answered any questions I had. They explained the process, took my pictures and started the treatment. She was very thorough in her assessment and gave me detailed post care instructions. I would highly recommend her to my family and friends! Also! Dr. Patel is amazing!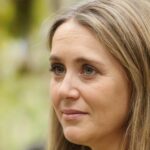 I've been looking for something like this for a long time now! This is the best place to come if you're looking for chemical peels. Everyone here is so friendly and they make sure youre comfortable while your getting your peel. I'm very happy that I found such an amazing place to have my peel done.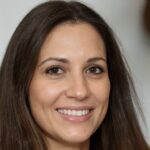 I've always been out of my comfort zone when it comes to getting any type of facial done, but I absolutely loved the experience I had with Southern Aesthetics! Everyone was so friendly and knowledgeable. I felt very comfortable and definitely will be back soon!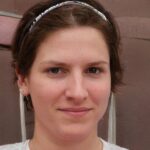 I was so happy with my first experience that I booked another appointment! The staff are very friendly and make sure you are comfortable. I love how the office is set up, it is very relaxing and a great environment to be in. The owner, Amy, is very nice and knows exactly what she's doing! I would definitely recommend this place to others.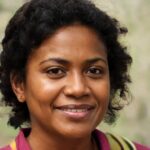 Sun Damage
Resurface the skin that has been worn down by years of sun exposure. The process is quick and relatively pain-free with instant results that improve with time.
Skin Tone & Texure
Chemical peels work beneath the surface of the skin to turn over new skin cells and promote new skin cell growth.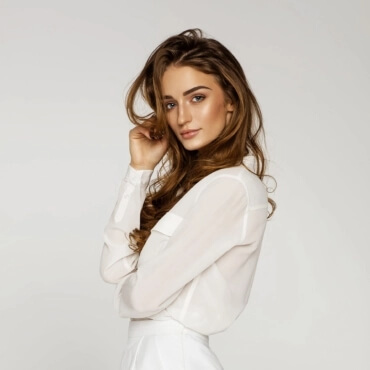 Acne Scars
Chemical peels are one of the most effective methods of treating uneven skin, large pores and acne scars.
Wrinkle & Fine Lines
With just one treatment, you can see a significant reduction in the appearance of wrinkles and fine lines.
SUPPORT
Phone: 478 333 1428
contactus@sa-skin.com
WORK TIME
Tue to Sat: 9:00 am — 5:00 pm
Sun to Mon: Closed
ADDRESS
101 Willie Lee Pkwy
Warner Robins, GA 31088
FREQUENTLY ASKED QUESTIONS
What is the Best Chemical Peel for Aging Skin?
A "medium" peel for aged skin is performed by dermatologists using trichloroacetic or glycolic acid. These acids are good in penetrating the skin's outer and middle layers and removing damaged skin cells. Age spots, sunspots, fine lines and wrinkles, freckles, and skin discoloration can all be substantially reduced with a "medium" peel. This sort of peel is also useful for smoothing rough skin and removing pre-cancerous skin growths such as actinic keratosis.
Can Chemical Peels Damage Skin?
Chemical peels works by forming a controlled wound in the treatment region. A chemical peel's acid effectively burns away sunspots, wrinkles, and other unpleasant skin problems, revealing flawless skin as it recovers. When used effectively for the issue you intend to treat, a chemical peel should not have any long-term side effects. However, the following negative effects are possible: scarring and discoloration of skin.
How Long Does It Take to Heal from a Chemical Peel?
Healing timeframes vary according to the strength of the chemical peel. "Light" peels will heal in one to seven days. "Medium" peels often recover in one to two weeks. "Deep" peels can take up to two weeks to cure the original region, with redness that lasts for months.
How Do You Treat Your Skin After a Chemical Peel?
To achieve the greatest results and minimize issues, it's critical to follow your doctor's directions following a chemical peel. Use SPF 30 or higher sunscreen to the treatment region, wear a hat to shield the treatment area from sun exposure, and avoiding sun exposure between 10 a.m. and 2 p.m. each day.
Does a Chemical Peel Get Rid of Sunspots?
Chemical peels not only eliminate sunspots but also enhance the appearance of the following: scars, wrinkles, dark Spots, fine wrinkles around the eyes and lips, acne conditions, acne scarring and uneven skin tone.
Where Can I Get Chemical Peels Near Me?
Make an appointment at Southern Aesthetics in Warner Robins, GA today to learn more about chemical peels and how they may enhance your skin. At SA, we deliver the highest level of dermatological care and provide each patient individual attention and treatment.
Chemical Peels
A chemical peel is a treatment that is used to remove hyperpigmentation, which includes age and sunspots, as well as dark patches on the face, neck, and hands. An acid solution is applied to the skin, causing it to shed, or exfoliate, and peel off. The new skin underneath is usually soft, smooth, more luminescent, and less wrinkled than the old skin after this type of skin peeling.
A glycolic acid peel is a popular hyperpigmentation treatment. The peel solution contains alpha hydroxy acid, which is derived from sugarcane and is a water-soluble natural chemical exfoliant. A glycolic acid chemical face peel is considered safe, and it works by gradually peeling away the dark marks, scars, and age spots caused by hyperpigmentation.
The Chemical Peel is a non-invasive procedure performed at our Warner Robins, GA skin care clinic. It's a simple and safe procedure that removes melasma, as well as age and sunspots on your face. The VI Peel Precision Plus Peel is applied as a masque and is removed after a predetermined amount of time – 5, 8, or 10 hours depending on the severity of the hyperpigmentation and your skin type.
Following the removal of the masque, several VI Peel skin products are applied (this follow-up treatment lasts six days with twice daily applications of specialized VI Peel ointments and creams). After seven days, the applications resume, albeit to a lesser extent.
The majority of patients see significant results, with dark spots and patches lightening and the tone and texture of their skin improving. When the skin does not peel, it does not mean that it is not receiving all of the benefits of the VI peel; new collagen is still stimulated, fine lines and wrinkles are reduced, and the overall tone, texture, and pigmentation of your skin is markedly improved.