BOTOX
Wrinkle Reducer
Solution
Need help getting rid of wrinkles? Southern Aesthetics can offer you a variety of solutions, including Botox injections. Our experienced professionals will work with you to find the best treatment plan for your individual needs.
SUPPORT
Phone: 478 333 1428
contactus@sa-skin.com
WORK TIME
Tue to Sat: 9:00 am — 5:00 pm
Sun to Mon: Closed
ADDRESS
101 Willie Lee Pkwy
Warner Robins, GA 31088
Nasolabial Folds
Learn about the best way to minimize nasolabial folds, or "smile lines," with our injectables. See how this simple procedure can help you look younger and more refreshed.
Glabellar Lines
Frown lines between the eyebrows can make you look older and more stressed. Wrinkle reducing treatment can help smooth these lines, giving you a more youthful appearance.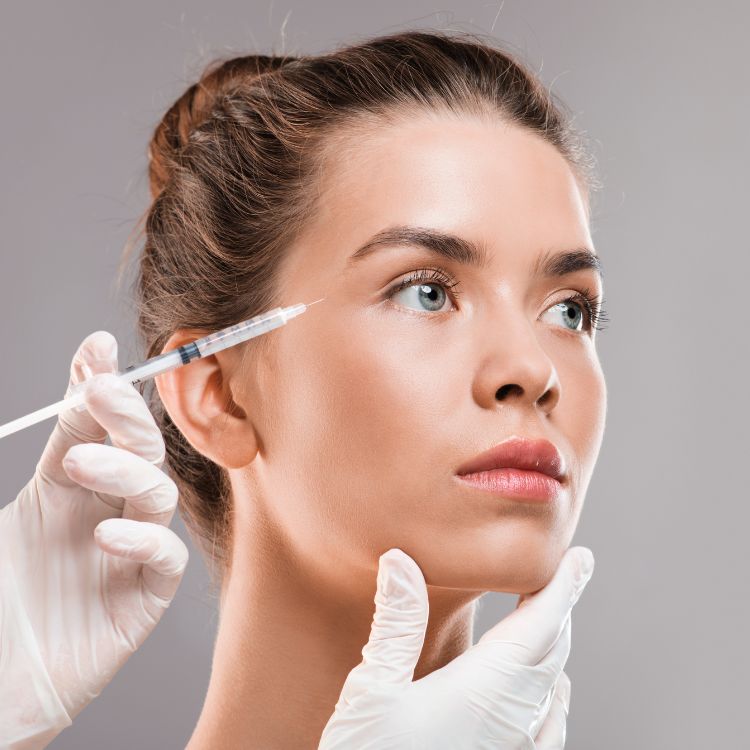 Perioral Lines
Learn about the causes of fine lines around the lips and how you can get rid of them with our wrinkle reducing injectables. Treatment is quick, easy, and results in a more youthful appearance.
Crow's Feet
Do you have wrinkles around your eyes that make you look tired? Facial aesthetic procedures is a great way to smooth out those lines and give you a more youthful appearance.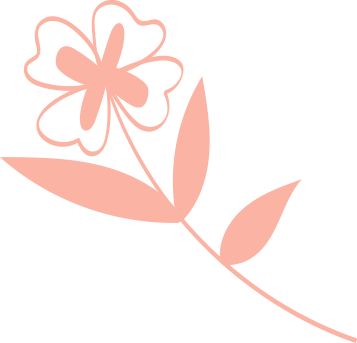 Putting on wrinkle creams daily can be a hassle. Learn what Botox can do for you.
Wrinkle injections are a popular anti-aging treatment that helps lessen the appearance of wrinkles. It's a simple, easy way to enhance your natural beauty.
The entire procedure only takes a few minutes to perform, so you can quickly get back to your day. You'll love the results of your wrinkle reducting treatment.
You will love your new look after your wrinkle injections. In just a few days, you will start to see a noticeable difference in the appearance of your skin.
Wrinkle treatments are also an inexpensive cosmetic procedure, especially when compared to surgical procedures or luxury skin care products.
Save More w/ Our Referral Program
Ask your Esthetician about how you can redeem 5 units of Botox with our referral program at no cost to you! Book a free consultation today!
Terms And Conditions Apply.
If you still have any question feel free to contact
How Does Botox Work?
Botox is a popular treatment for reducing the appearance of wrinkles. It works by blocking the action of acetylcholine, thereby relaxing your muscles. This leads to a reduction in the appearance of wrinkles over time.
How Long Does Botox Last?
If you're getting Botox for the first time, you might discover that the effects don't stay as long. The injections don't provide the expected, long-lasting results right away. Your specific face muscles can be conditioned with repeated Botox injections, which will make the effects start to stay longer. In general, Botox lasts 3 to 4 months.
Can Botox Look Natural?
Botox should go unnoticed depending on who is administering the botulinum toxin injections. Dr. Patel would much prefer you look more natural, and like yourself, rather than over-done. We would rather inject too little, so patients can come back for a small touch up, rather than too much where you run into more risks of looking fake.
What Is Baby Botox?
Many nervous first-time patients request Baby Botox. Baby Botox is simply injecting less Botox than a traditional injection to smooth fine lines and wrinkles. Traditionally, we would inject approximately 25 units in a given area, whereas Baby Botox would only require approximately 12 units. Most of our patients request that we refresh their appearance with all of our injectable treatments so that they appear more youthful. 
What To Expect After The Injection?
The third or fourth day after botulinum neurotoxin toxin injection, there is a partial reduction in muscle function, with the maximum reduction visible two weeks later. Muscle function returns gradually, usually three to four months after treatment. When muscle contraction is visible in the treatment area before facial lines return to their pretreatment appearance, additional Botox treatment is recommended. Botulinum toxin (Botox) effects may be prolonged after multiple Botox treatments, and treatment intervals for some patients may be extended beyond three to four months.
Are Fillers Better Than Botox?
The main distinction between the two procedures (Botox and dermal fillers) is as follows: Botox contains purified bacteria that causes the muscles to freeze. Botox can thus help to reduce the appearance of lines and wrinkles caused by your facial expressions. Dermal fillers contain ingredients that add fullness to areas that have thinned with age and actually plumps the skin to treat wrinkles and lines on your face. As a result, both treatments address distinct issues.
Botox and dermal fillers are both highly effective at maintaining a youthful appearance and acting as a temporary anti-aging solution for both men and women.

Botox: Reduce the signs of aging
Wrinkle injections are a common treatment for reducing the signs of aging on your face. They are also referred to as Botox injections or collagen injections. Wrinkle injections work by relaxing the muscles in your face, which causes the wrinkles to disappear. The injections are made up of a diluted form of botulinum toxin (Botox). This is a type of protein that prevents muscle contractions, which in turn reduces wrinkles. Wrinkle injection treatments can be administered in two ways: either through an injection into the muscle or under the skin.
How does it work?
Wrinkle injections are used to treat wrinkles by injecting a small amount of Botox or Dysport into the muscles that cause the wrinkles. The procedure takes less than 10 minutes and is done in your doctor's office, not an operating room. The injection can be repeated every 3-4 months, depending on how quickly your body metabolizes the medications.
What can wrinkle injections do to reduce signs of aging?
Wrinkle injections are a cosmetic treatment that is used to reduce the appearance of wrinkles on the face.
Wrinkle injections can be administered in a variety of ways and are usually done in the office. The injection is given in the muscle tissue or just below the skin depending on what type of wrinkle it is being administered for. This treatment can be used for forehead lines, frown lines, and crow's feet around the eyes.
Wrinkles are often caused by muscle contractions or facial expressions. When we laugh, frown, or raise our eyebrows our facial muscles contract and cause wrinkles to form on our skin. Wrinkle injections work by relaxing these muscles and reducing tension around them so that they don't contract as much when we make these facial expressions which reduces wrinkles and helps to prevent new ones.
Who is a good candidate for BOTOX?
Botox injections are a safe and effective way to reduce the appearance of wrinkles, which is why it is common among celebrities.
Botox treatments are not only for celebrities, but they are also for people who want to look their best. Botox injections can be used as an anti-aging treatment by reducing the appearance of wrinkles on the face.
Get BOTOX near Warner Robins, GA
Southern Aesthetics is a medical spa that provides Botox injections to our patients. We also offer other services such as laser hair removal, facials, and body contouring. We are located in Warner Robins Georgia. Our office hours are Tuesday through Saturday from 9:00 am to 5:00 pm.
Botox: The Complete Guide
Introduction
Botox is a neurotoxin that has been used to treat facial wrinkles for decades. It can be injected directly into the muscles to paralyze them and reduce the appearance of lines and wrinkles. Botox injections are a common cosmetic procedure in which Botulinum Toxin Type A is injected into the skin to reduce or eliminate lines and wrinkles, as well as other conditions such as excessive sweating (hyperhidrosis) or muscle spasms. Botox injections are performed by a qualified physician, nurse practitioner, or physician assistant. The procedure is usually done at a medical spa by a licensed esthetician or a doctor. The person will have redness and swelling around the injection site for a few days after treatment.
What is Botox?
Botox is a neurotoxin that can be injected in the muscles to prevent muscle contractions. It is used for cosmetic purposes and for medical reasons, such as preventing wrinkles or treating migraine headaches.
Things to consider for Botox Treatment
Botox is the most popular cosmetic treatment in the world. It has been used for over 20 years and it is now a multibillion dollar industry.
Things to keep in mind for Botox treatment are as follows:
Do not use Botox if you have a skin infection or an active skin disease
Do not use Botox if you are pregnant or breastfeeding
Do not use Botox if you have had an organ transplant, unless your doctor tells you otherwise
Don't forget to tell your doctor about any allergies, especially to food, medicines, or dyes
Side Effects of botox injections
Botox injections are used to treat wrinkles and fine lines. The procedure is quick and relatively painless, but it can have some side effects. Side effects may include drooping eyelids, loss of facial expression and muscle weakness in the face. These side effects can be temporary or permanent depending on how much Botox was injected into the skin. In general, the more Botox someone has injected into their skin, the more likely they are to experience these side effects. Some people may experience other side effects from Botox injections including headaches, nausea and vomiting. These symptoms usually go away after a few days and do not require treatment.
Where do I get Botox near me?
Southern Aesthetics is a medical spa that provides Botox injections to our patients. We also offer other services such as laser hair removal, facials, and body contouring. We are located in Warner Robins Georgia. Our office hours are Tuesday through Saturday from 9:00 am to 5:00 pm.
Start Now with a Free Consultation and Get Rid of Your Lines
Lines and wrinkles are a natural part of aging, but that doesn't mean you can't do anything about them. The sooner you start to address the problem, the better your results will be. Southern Aesthetics is more than just a medical spa clinic. We offer a variety of services to help you look and feel your best. If you want to get rid of those pesky lines and wrinkles, we can help with that too! We have an experienced team of estheticians who are ready to take care of all your skin needs. You should come in for a free consultation so we can discuss what treatment is best for you!